How to Get Big Savings With a Medicare OTC Drug Card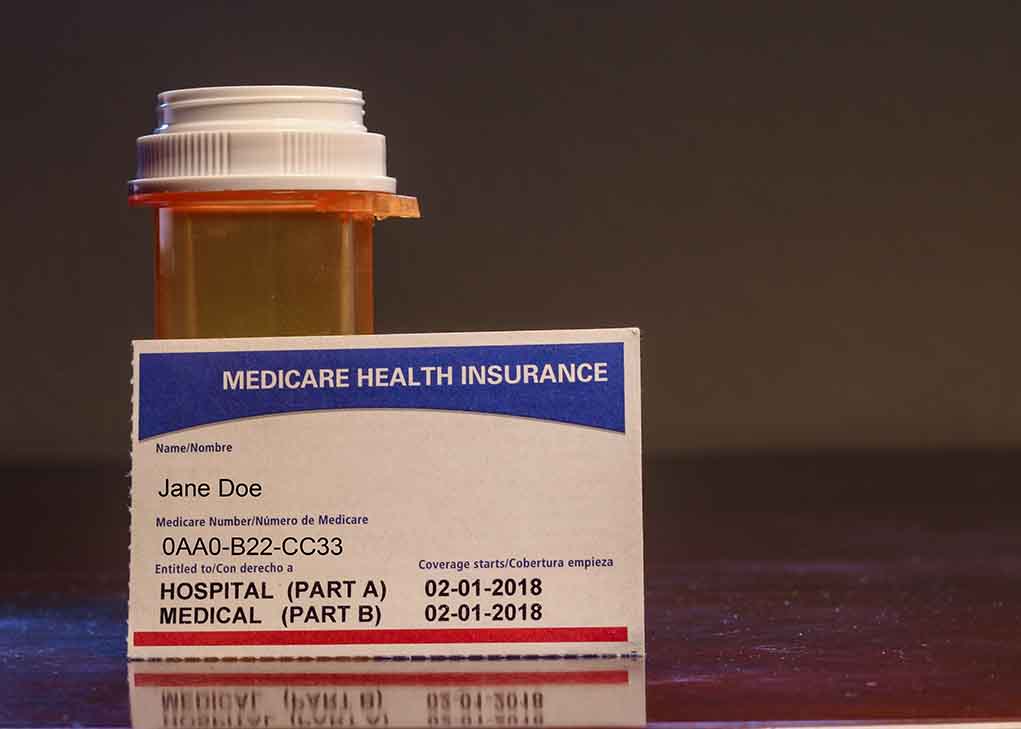 (ModernSurvival.org) – Millions of Americans spend their hard-earned money on over-the-counter (OTC) medications such as ibuprofen. According to the Consumer Healthcare Products Association, customers make roughly 3 billion trips to the store annually to purchase OTC medication. Unfortunately, many of these consumers don't know they could save a considerable amount of money at the pharmacy cash register with the help of a Medicare OTC drug card.
Thanks to The Centers for Medicare and Medicaid Services and the Medicare Advantage savings plan, qualifying individuals may get assistance with OTC drug costs. If you're interested in saving money on medication purchases, read on to learn about Medicare OTC drug cards.
How Can You Get a Medicare OTC Drug Card?
Medicare's primary purpose is to assist struggling Americans with health-related expenses. However, this assistance doesn't extend to OTC meds. Even if you're on Medicare, you will still have to pay full price for non-prescription drugs.
This is where the Medicare Advantage savings plan can help. When approved, you'll receive a Medicare OTC drug card which helps make over-the-counter medication affordable.
Who Qualifies for a Medicare OTC Drug Card?
To receive a Medicare OTC Drug card, you must first qualify for Medicare itself. For most Americans, this requires being 65 years of age or older and having worked for at least ten years while paying Medicare tax.
Activating Your Card and Checking Its Balance
Once you've received your Medicare OTC card, you have to activate it before making any purchases in the same way you would a credit or debit card. The card will arrive with instructions for activation, but your insurance provider can also help if necessary. Make sure to have your card accessible when you begin the activation process.
Once the card is activated, you can call the number on the backside of the card to check your balance. The balance can also be viewed online. Call the customer service number for additional assistance if you need help with either of these options.
How Does Your OTC Card Work?
Once your card is active, you may begin using it at participating pharmacies to offset the cost of your medication. Most plans require you to use the funds provided within an allotted time period, or they will be lost. The unused balance will be removed from your card and replaced with your new balance once the current period expires.
If your card balance reaches zero before the end of the current period, you must wait for the card to be reloaded before you can use it again.
Your Medicare OTC card can be used at the following retail locations:
Target
Walmart
CVS
Dollar General
Publix
Family Dollar
Walgreens
Kroger
Certain online pharmacies also participate in the program, including:
Planet Drugs Direct
My OTC Store
Health Warehouse
Blink Health
The products covered by a Medicare OTC card vary from plan to plan but generally include the following:
First-aid material
Cold and cough medication
Flu medication
Vitamins
Pain relievers
Denture-Related Products
Antibiotic Creams
Durable Medical Equipment (DME)
Digestive Medications
Sleep Aids
Wellness Products
It's important to note that not every Medicare program offers OTC drug card programs. This means you must check your plan to determine which products and services it includes. If you are one of the millions of Americans who spend large amounts of money on OTC medication, you may want to check out the Medicare Advantage plan and speak with your insurance provider to see if you're eligible.
Copyright 2023, ModernSurvival.org