At Least 117 Dead, More Feared as Flooding and Mudslides Devastate Country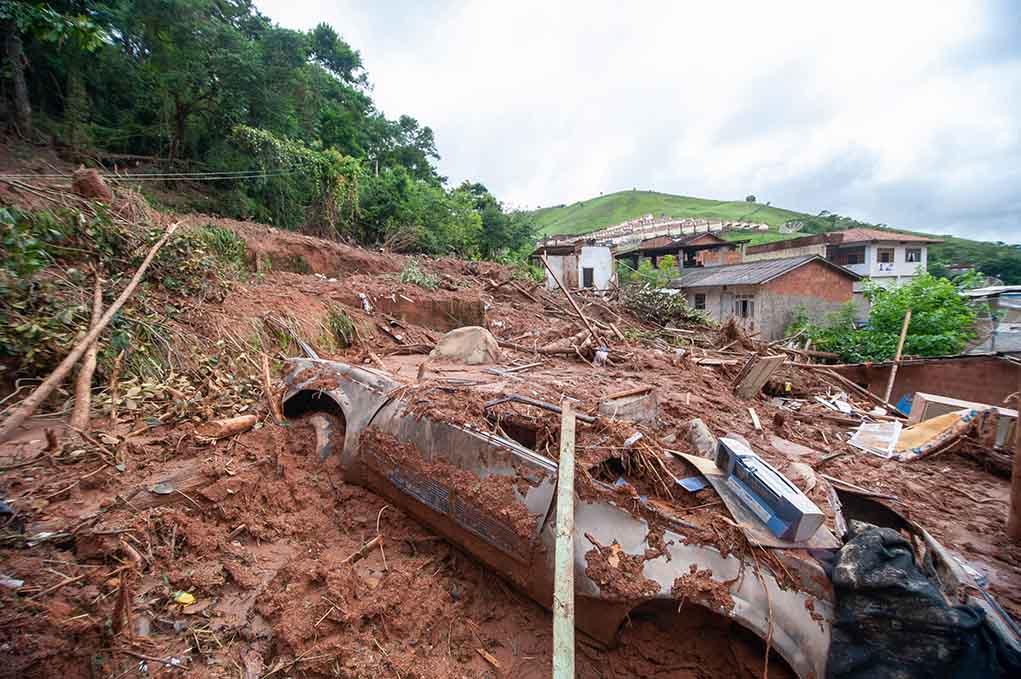 (ModernSurvival.org) – Of all the forces on earth capable of destroying mankind, few compare to the power of Mother Nature. For thousands of residents in Brazil, this fact is horrifyingly apparent as heavy rainfall is causing widespread flooding and mudslides. So far, the disaster has claimed the lives of dozens.
Brazil mudslides from torrential rains kills dozens https://t.co/wNG7vlIpQS pic.twitter.com/J5pNOrjSVk

— New York Post (@nypost) February 16, 2022
In the Brazillian state of Rio de Janeiro, torrential downpours led to massive flooding, which in turn caused a tsunami of mud to crash over the landscape. Images of the destruction are swirling around social media, showing the terrifying results of Mother Nature's fury.
Search for survivors underway in Petropolis, Brazil after devastating mudslides. pic.twitter.com/Hd1vm63Yft

— Chris Walker (@WalkerATX) February 16, 2022
According to Mayor Rubens Bomtempo of Petrópolis, the number of victims may rise as searchers scour the mud-caked ruins. Civilians have begun aiding in the rescue efforts, with one describing a trapped woman begging for help. Unfortunately, gushing water and mud prevented rescuers from reaching her.
As the city continues to battle the aftermath of the storm, Petrópolis has issued three days of mourning for those who lost their lives. The President of Brazil, Jair Bolsonaro, is promising to provide support to those impacted by the disaster.
Seeing the carnage left behind by a natural disaster such as this is enough to make anyone consider the virtues of embracing a survival mentality. One can never know when a simple rainstorm will transform into a life-or-death situation.
Speaking of rain, check out our article here to see how to avoid becoming a victim of precipitation.
~Here's to Your Survival!
Copyright 2022, ModernSurvival.org