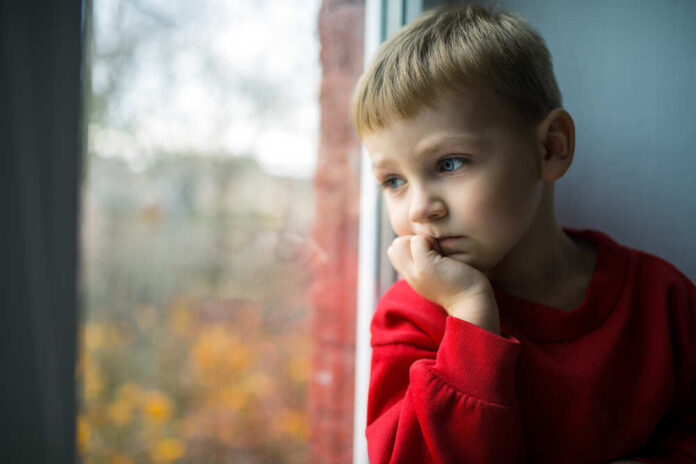 In a damning testament to the crippling lockdown policies, a new study reveals that the extreme measures taken during the pandemic have wreaked havoc on the social and emotional development of UK's children. Over half of all British parents have reported serious setbacks in their kids' emotional growth and social skills.
Covid lockdowns had a 'catastrophic' impact on children's social and emotional skills, half of parents say https://t.co/dTZZlyA5uG

— NEWS MAKER (@NEWS_MAKER) August 1, 2023

The study, conducted by the Institute of Fiscal Studies, revealed the shocking reality that 52% of children aged between four and seven experienced significant issues. This alarming figure outpaced the damage seen in 12- to 15-year-olds, where 42% were adversely affected.
Adding salt to the wound, the study highlighted that children of parents who were forced to take a furlough suffered even more. It reported that these kids were "significantly more likely to experience a worsening in their socio-emotional skills than those whose parents had not been furloughed (51% versus 45%)". In essence, the children from families that bore the brunt of the lockdown's economic devastation were the ones most prone to serious developmental problems.
The study asked questions to evaluate whether children had become "easily scared", "constantly fidgeting or squirming", or "generally obedient". Andrew McKendrick, an IFS research economist and the study's author, delivered the bleak assessment that "During the Covid-19 pandemic, children from all backgrounds saw their social and emotional skills worsen considerably."
"Children lived through many changes during these years: school closures, lack of contact with friends and family, and potentially devastating severe illness or death among loved ones," McKendrick continued, stressing that the lockdowns have inflicted "multi-generational impacts."
Rachel de Souza, Children's Commissioner, expressed deep concern over the findings, stating that the damage inflicted by the pandemic on children's development has been long-lasting. Echoing this sentiment, Arabella Skinner of the parents' campaign group UsForThem lamented how kids became "collateral damage" of lockdowns, insisting that the Government must act decisively to prevent a recurrence of such a disaster.
This distressing study adds to the growing body of evidence demonstrating the disastrous impact of the lockdown measures on society, providing more fuel for those criticizing the extreme measures taken during the pandemic.